about us
THE PAST​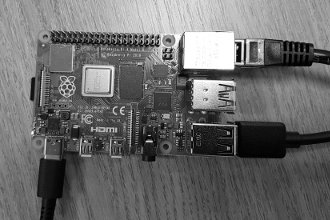 Our story begins with trying to protect our data and limit the exposure of personal and IoT devices to the internet with a transparent, in-line gateway.
Raspberry Pi​
At the time developed on a Raspberry Pi, our Packet Engine is still tested for compatibility and performance on the modest capabilities of an ARM SBC.
Then sometime in the post-Cloud world, on retrofitting security appliances (from the bygone era but now virtualised) in the Cloud, we had an epiphany and realised a newer form of a lean security stack leveraging Cloud-native APIs and addressing modern threats was in order. Chaser Systems was founded.
THE PRESENT​
Level39​
Now based out of Level39, Canary Wharf, we are part of a community of leading FinTech, Smart Cities and Cybersecurity companies. Not only does this ensure we are on top of emerging threats but also that we can closely monitor trends in patterns of Cloud utilisation.
Google Cloud Platform (GCP)​
For discrimiNAT, we leveraged Google Cloud's internal load balancer bump-in-the-wire technology to build a genuinely cloud-native and seamless solution. By staying away from a transparent proxy like a solution, a whole category of risks such as protocol downgrades and performance degradation were architected out.
Amazon Web Services (AWS)​
Our first launch was in fact on AWS in September 2019! AWS is still a favourite among many with beautifully crafted APIs and a more traditional networking design. It remains our go-to platform for compliance tests; and of course, all features are developed with parity on all the platforms we support. Our profile on AWS Marketplace reiterates our intents with product design with this leader in the public Cloud space.
OUR QUALITY​
We have clocked an astounding number of hours in developing an end-to-end testing framework, for our products, that tests across a whole range of platforms, scenarios and integrations automatically, and can cover the rarest of infrastructure edge cases. Our exhaustive test suite ensures consistent quality, tight control on the promised functionality and a spec-tested developer experience of our products. This results in quick turnaround times to feature development, and patching should a security researcher report an issue to us via our vulnerability disclosure guide.
CHASER'S COMMITMENT​
Our commitment is to substantially improve your cybersecurity integration experience, especially in a microservice world with complex interactions. Our product design delivers:
✓ Painless Configuration
✓ Shift-Left Operability
✓ High Performance
✓ Integrations with the Ecosystem
✓ Security by Default
✓ Meeting Compliance Standards
OUR MISSION​
Our mission is to reduce your time to market by building defensive components that:
➟ Operate on modern infrastructure with native aesthetic and integrations
➟ Work without friction in a collaborative setting such as DevOps, Agile and Squads
➟ Are built on views of cybersecurity analysts on emerging threats
➟ Meet industry recognised cybersecurity standards out of the box
➟ Work with microservice architectures and horizontal scale